Posted on Feb 26, 15 at 11:02 PM
Event – February 24 – Women in Leadership: Dynamic Career Paths in the Food Movement
Posted on Tuesday, February 10th, 2015 by Michele Simon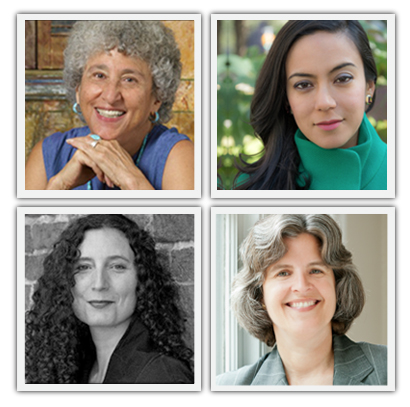 Join four women warriors who have fought Big Food with policy initiatives, defying gender and racial stereotypes in both the public and private sectors. Their work has strengthened the good food movement, and all have established successful careers despite the odds stacked against them. This interactive panel will share experiences and encourage food movement job seekers to tackle the challenges of pushing for a more progressive food systems agenda.
Panelists
Marion Nestle is Paulette Goddard Professor of Nutrition, Food Studies, and Public Health at New York University. A pioneer in food politics and the author of numerous books, she will discuss her experience and knowledge in the academic and government sectors, the vast changes she has witnessed over the years, and share advice for students about opportunities in the food movement.
Michele Simon is a public health lawyer and president of Eat Drink Politics, a corporate watchdog consulting firm. She has been writing about the politics of food since 1996 and her book, Appetite for Profit, was published in 2006. She also offers legal guidance to small food companies with Foscolo and Handel, the Food Law Firm. She will discuss the role of lawyers and policy experts in the food movement and the need for advocates to get more political.
Nina F. Ichikawa is a writer, social justice advocate, and food policy expert who will discuss the "whitewashed history" of the food movement, her policy work with the USDA, and her vision for the Berkeley Food Institute where she has just been appointed policy director. Her writings on food policy and Asian American food, farmers, and retailers have been published in Amerasia Journal, Civil Eats, Al-Jazeera America and NBC News, as well as in "Eating Asian America".
Moderator: Haven Bourque founded HavenBMedia to bring communications expertise to food system change. Her group develops communications strategies, trains spokespersons, and teaches social media skills for diverse organizations ranging from prestigious non-profits to small businesses, national corporations and community activists working to reform food systems around health and wellness, social justice and environmental conservation.
When: Tuesday February 24, 6:30-8:30pm
Where: Impact Hub Oakland (Omi Gallery) 2323 Broadway, Oakland (donations at door welcome)
RSVPs: 2/19 update: sorry but this event is over capacity!
This entry was posted in Uncategorized and . | Michele on Google+ | You can follow any responses to this entry through the RSS 2.0 feed. You can skip to the end and leave a response. Pinging is currently not allowed.